The BEGONOVA Rose Go 3D Printer is a user-friendly machine that includes a detailed user manual, pre-sliced models, and an easy-to-use LCD color interface. If you are interested in an easy-to-use 3D printer that is designed for printing small models with high level of details, the Rose Go is a printer that you should definitely consider. With the majority of the consumer 3D printer market focused on increasingly larger build volumes and higher temperature material capabilities, it's refreshing to see a machine that is designed for a specific target market with a feature set that supports specific applications.
Rose Go Specifications
– Extruder: .4mm Nozzle
– Layer Height: .2mm to .02mm
– Heated Bed: No
– Build Volume: 125 x 110 x 135 mm
– Materials: 1.75mm PLA Filament
– Connectivity: USB
– Interface: Color Touchscreen LCD
Rose Go Kickstarter Campaign Overview
The BEGONOVA Rose Go started as a Kickstarter campaign that successfully raised over $57,000 from over 178 backers. The campaign focused heavily on the accuracy of the machine, with many of the advertised features revolving around the manufacturing of small, precise geometries. The printer uses TMC2208 silent stepper drivers and .9 degree stepper motors which allow the Rose Go to make small objects accurately and quietly. The Kickstarter directly compares the printed results from the Rose Go to MSLA and DLP prints, so the user expectation is that this machine can create high-quality prints using the included software and hardware. In my testing, I found the prints to be accurate, smooth, and consistently in line with the advertised pictures.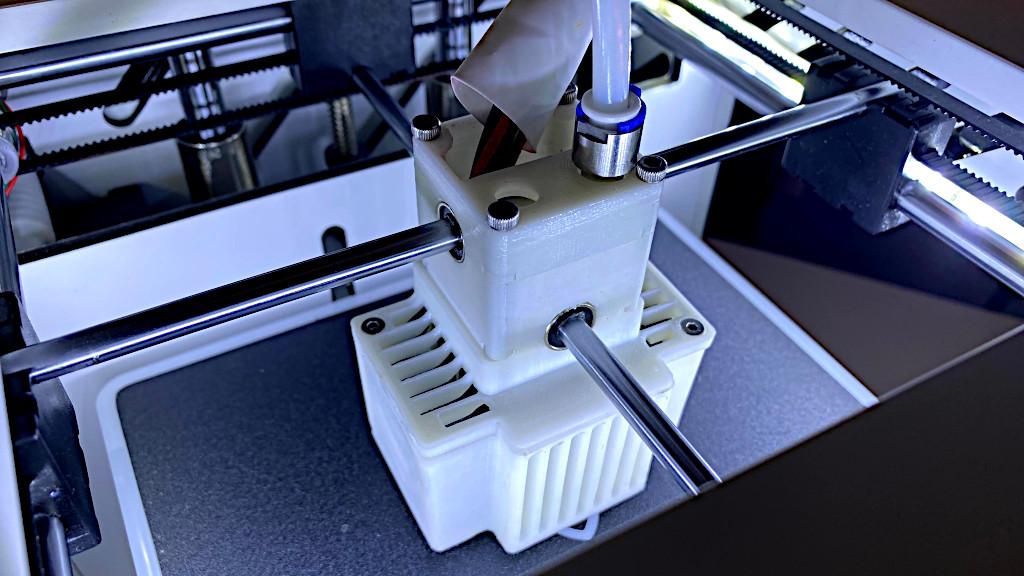 Setup Process – Flexible Textured and PEI Sheets
The setup process for the Rose Go is quick and simple, and only requires the installation of a PTFE tube, filament spool holder, and a power cable. Once these are installed, the Rose Go is ready to power up, calibrate, and print. Leveling the print surface is a semi-automated process, with an inductive probe measuring various points on the bed and a global Z offset setting the Z height. My unit shipped with two separate build platforms: a flexible textured platform and a rigid platform with a PEI sheet applied to it.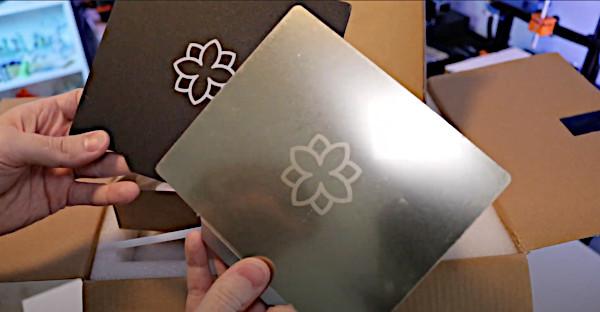 Unboxing – Digital Presentation
The Rose Go also includes all the tools you would expect, a USB cable, an external brick power supply, and a detailed user guide that covers information regarding print quality, troubleshooting, common print settings, and general information regarding 3D printing. The user guide is also included as a digital PDF presentation on the thumb drive and I think it's a great resource for anyone who purchases this as their first printer.
Rose Go 3D Printer Review – Rigid and Lightweight Construction
The Rose Go is built using a composite Aluminum / Polyethylene material that acts as a rigid material for structural stability while still maintaining a lightweight feel to the machine. The Z stage on the printer is made from a solid piece of machined aluminum which gives the Rose Go a rigid motion system that is capable of fast travel on the XY plane.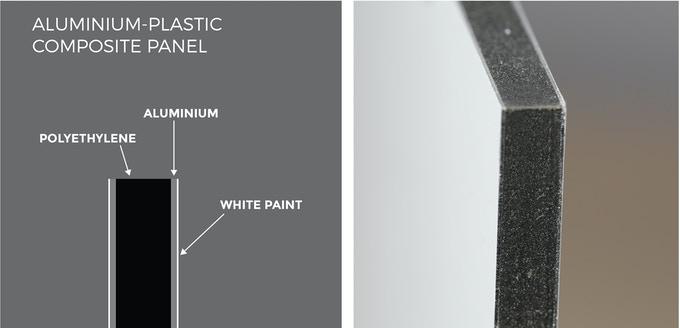 3D Printing Thin Layers – FDM 3D Printer with Resin Resolution
Instead of an SD Card, the Rose Go uses a USB thumb drive for storing printable .gcode files. The printer includes two files that are ready to print, one sliced a .08mm and one sliced at .02mm. I printed both versions of this Moai statue using the included Zi-Rui gray filament to see how noticeable the difference between .08mm and .02mm is. While both printed well, the .02mm print features layers that are just barely visible, and the overall surface of the model feels smooth and almost slick to the touch.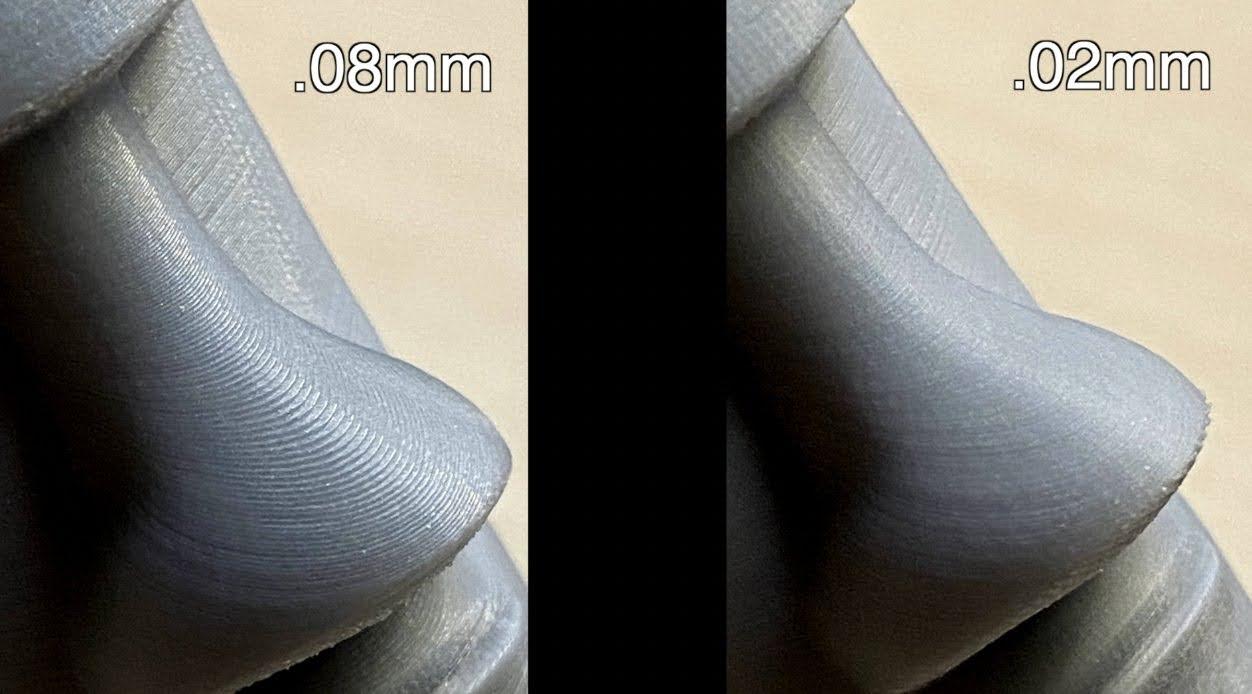 The model printed well, with the only noticeable defects on the bottom of the chin and the undersides of the ears; both tricky spots even in the best of circumstances. The .08mm Moai statue model took about 5 hours to print out, while the .02mm model took closer to 16 hours.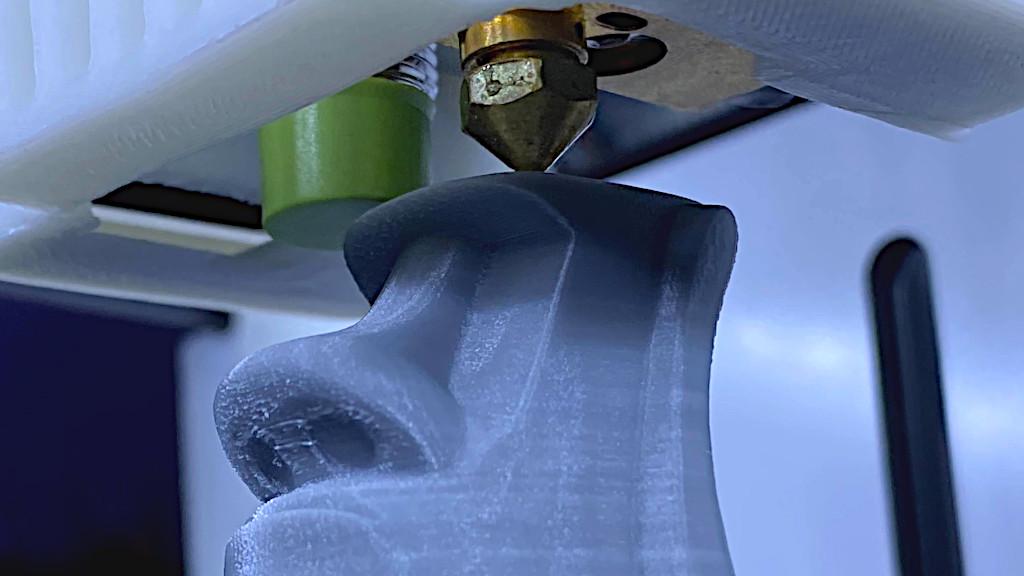 Rose3D Slicing Software
The Rose Go uses a bundled software for slicing that is included on the USB drive. This software, called Rose3D, appears to be a proprietary version of Cura 4.x with a custom skin and default settings built-in. Rose3D has four default print profiles designed for PLA: Fast Print (.2mm layer height), Normal Quality (.12mm layer height), High Quality (.08mm layer height), and Race Mode (.02mm layer height)
By default, these profiles do not allow editing or overriding any of the parameters, which can simplify the printing process for those who just want a printed model and don't want to spend time adjusting settings. Any of the profiles can be duplicated and edited for a user who wants to dive a little bit deeper and make some adjustments.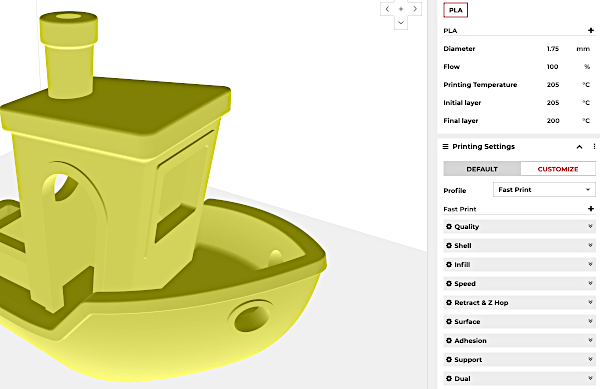 Defective Controller Board Fan
While I had a largely positive experience with the Rose Go, I did run into an issue with the controller board cooling fan that is worth mentioning. The fan that shipped with the printer had a faulty bearing, and was much louder than a standard 4010 cooling fan. I happened to have a spare 24V 4010 fan, so I was able to replace it without too much difficulty. This required removing the bottom of the printer, so I was able to take a look around while I was in there. The wiring harness was well constrained, and all of the components had been seated and installed properly. After replacing the fan, the noise disappeared and I was satisfied with the overall volume.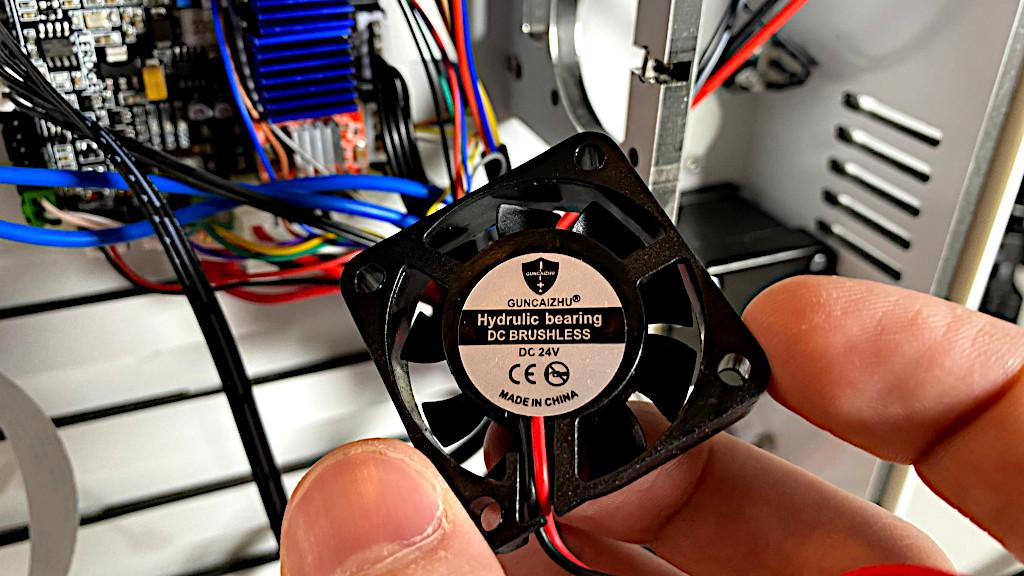 Should you buy the BEGONOVA Rose Go?
The Rose Go is a 3D printer designed specifically to print small models at high resolution using PLA filament, and in my testing, I found it worked well for that purpose. However, this is not a machine for everyone. Advanced users who are interested in tweaking slicer settings or experimenting with exotic or high-performance materials will find the lack of a heated build platform and small build volume disappointing, and will likely soon quickly outgrow this machine.
Using the Rose3D slicer, it's possible to go from STL file to a print-ready file quickly, and the auto-leveling sensor helps beginners get quality prints without tedious manual leveling. These features, combined with the small footprint of the machine and the quiet operation, all make the Rose Go an easy choice for a good first 3D printer. If you are interested in making miniatures, board game pieces, or other small highly detailed objects, the Rose Go might be a good fit for you!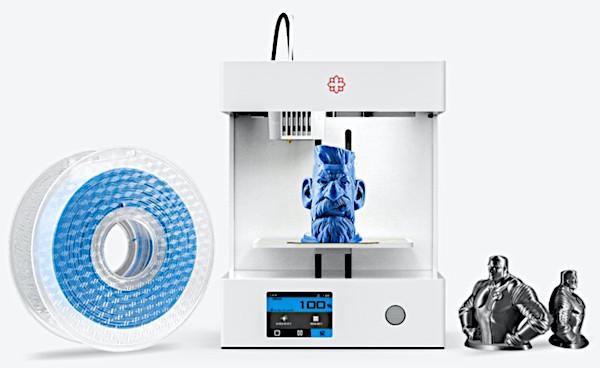 Read More & Compare: Desktop 3D Printers
Choose a desktop 3D printer that is right for you. Build volume, FDM or SLA, well-known brand or a start-up – all to consider. The table of 3D printers helps to compare and make a comprehensive decision. It is regularly updated and maintained.