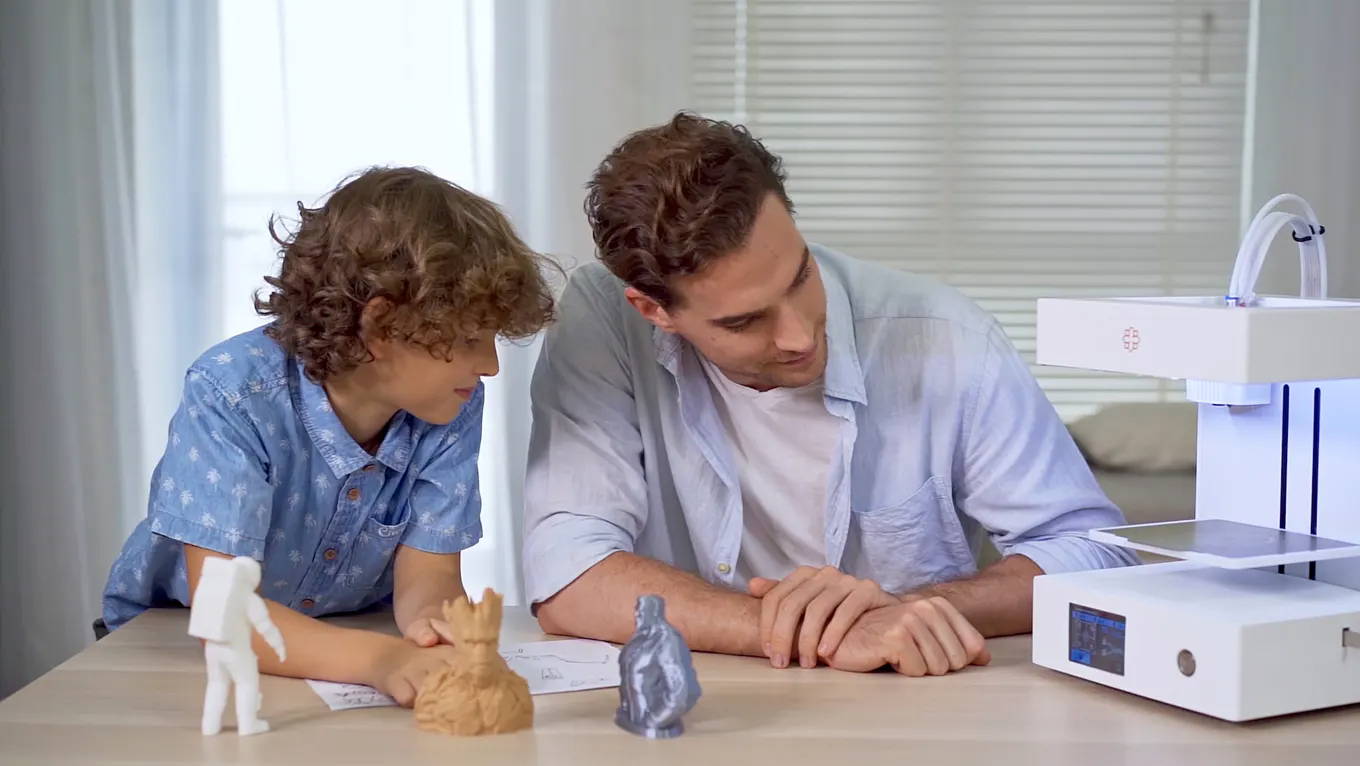 HIGH PRECISION
AUTO LEVELING
SAMPLE

ROSE GO 3D PRINTER
0.02mm Layer Resolution / Auto Leveling
Easy To Use Software / Plug and Play
SUCCESSFUL CROWDFUNDING
IN 30 DAYS ON KICKSTARTER
What can you print on your Rose Go?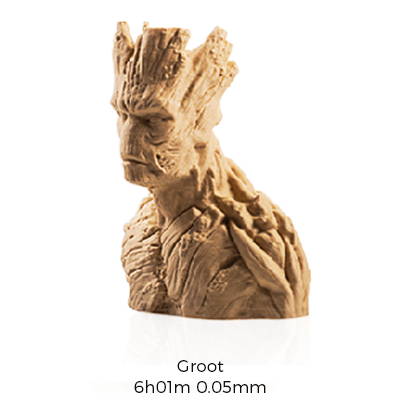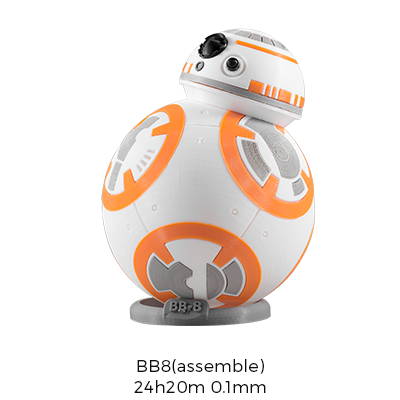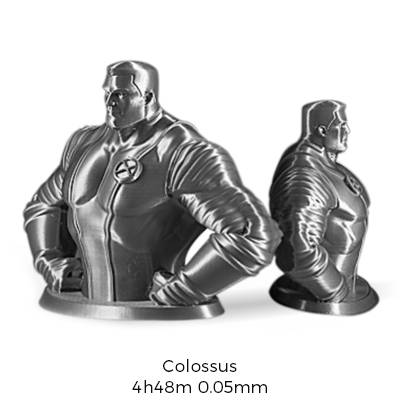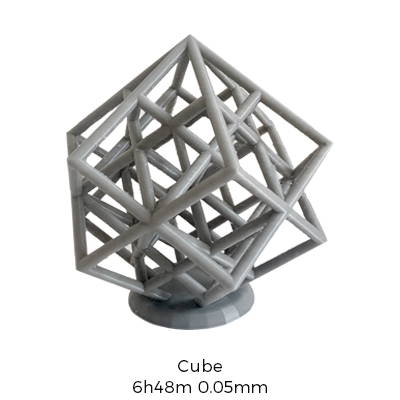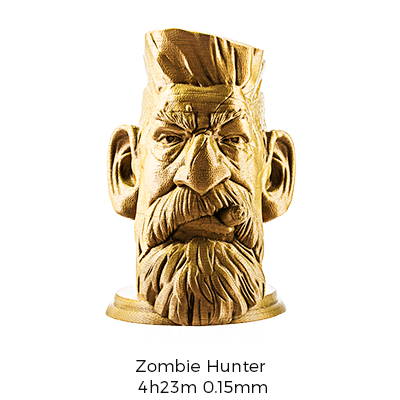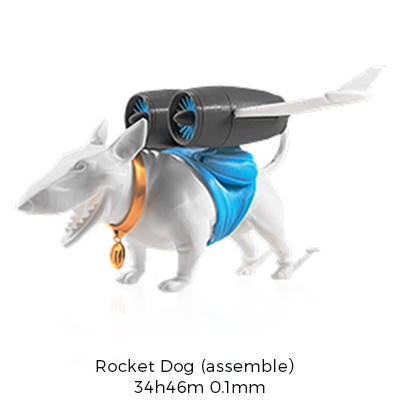 The core components of Rose Go are metal, which ensures machine stability. And it's Z-axis clearance gal assembly greatly improves print quality and accuracy.
One of the most common complaints about 3D printers is the loud noise that they make during printing. Rose Go has come up with an ingenious silent drive solution. Our StealthChop2 ultra-quiet technology can keep the motor sound under 10dB, much lower than typical printers.  
Compared with the digital display screen used in the traditional 3D printer, we use the full-color touch screen to bring better display effect and better human-computer interaction experience.
The LED light source can provide a panoramic view of the working state of the machine.Even if you work at night, you can deal with it easily.
Rose Go uses the most advanced 16-point leveling algorithm. The induction sensor in the automatic leveling machine detects the distance between the print head and the bed. Leveling is easier than ever, making print set up fast and simply for beginners. 
Rose Go is plug & play and can be set up in minutes. It is designed to be easy enough that even beginners can quickly get started and begin their creations in 3D. The screen allows the user to pause and save during the print process. Real-time adjustment of printing speed, printing nozzle temperature for better printing tasks.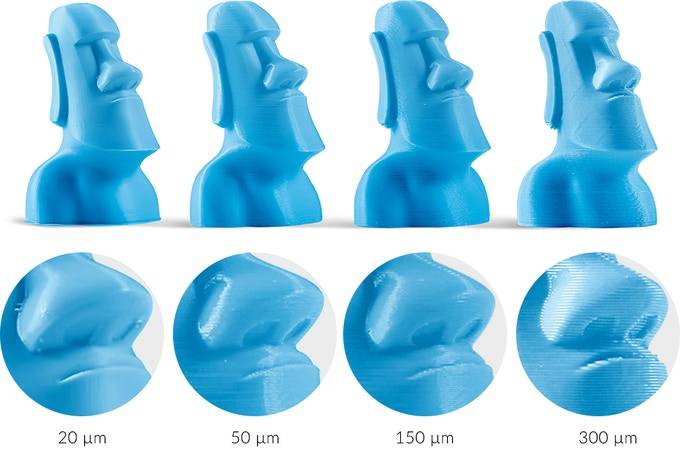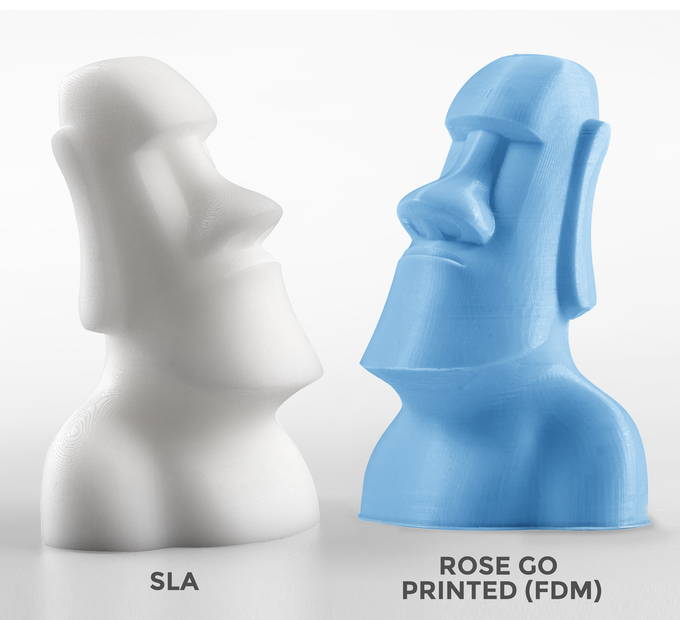 Instead of a standard 1.8° stepper motor, Rose Go uses a 0.9° motor with twice the precision. This significantly improves fineness and accuracy.
It supports a variety of print materials including color PLA, wooden busts, or silver-textured figurines and can also print flexible consumables such as TPU and PETG with excellent performance.